Restaurant or bar owners in Madrid's busy streets are being offered the chance to improve the comfort and wellbeing of their outdoor customers by joining in with NEMO, the EU-financed research project.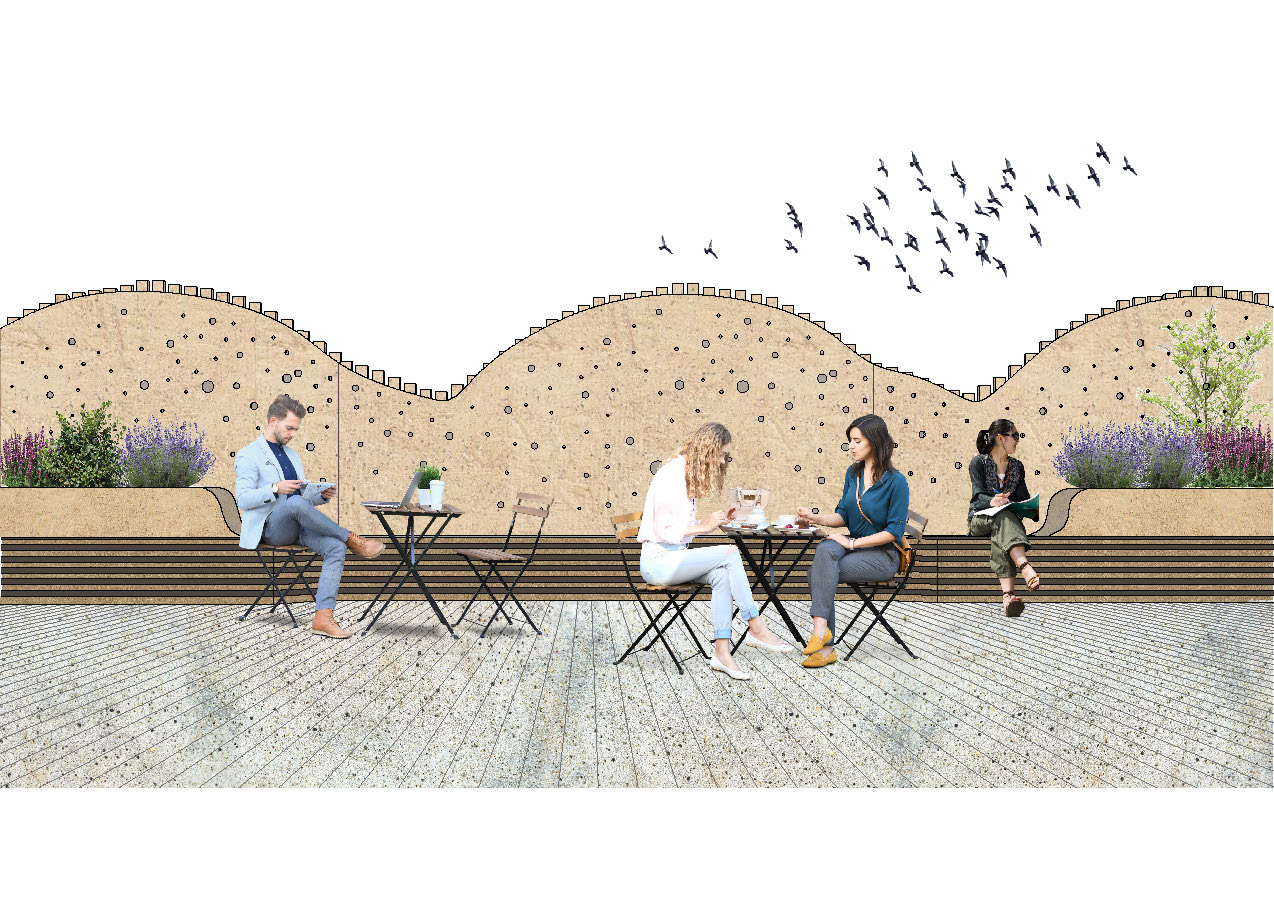 Innovative barrier looking for a home
A team of air quality and sound researchers is looking for a business owner willing to provide a 70cm border at the street-side of their terrace. The goal is to test new environmental technology which can put customers more at ease, improve their dining experience and their ability to talk to each other, and even to reduce noise levels for neighbouring residents.
The restaurants or bars selected will be provided at no charge with a multi-function green barrier which will shelter the terrace from traffic noise and air pollution, as well as reducing noise from the terrace itself.
One of the research team, Nacho Riesco who is Research and Development Manager at acoustic engineering firm and project member, Audiotec, says customers will not always understand themselves why they pause and leave rather than entering a particular bar or restaurant.
"The customer may just feel uneasy, without understanding that it is the noise level," he says, adding: "We now know much more about the impact of noise, which can create a feeling of discomfort, stress, raise higher blood pressure and cause ill-helath".
Mr Riesco says it is something that has become more important to customers since the time of Covid.
"Before COVID if you wanted to have a quiet conversation with a friend, you might have headed inside the restaurant," he says. "Now people are living outside more and they are looking for a more intimate experience even outside," he says.
Natural noise and pollution filter
The barriers tested will feature several innovations not found in urban design or restaurant terraces.
In particular, they will actively filter air pollution, using natural materials to collect dust and particulate matter, and draw city air through the soil in which the green wall of plants grows.
"As far as we can tell this is the first time that soil will be used to draw out nitrogen oxide, a chemical which is harmful for human lungs, but helps plants to grow," says Jose Fermoso Domínguez at research organisation CARTIF in Valladolid.
CARTIF and Audiotec are partners in a project called NEMO which is financed by the European Union's Horizon 2020 innovation platform.
In Spain, Madrid and Vallencia are pilot cities in the European NEMO project. The goal is to achieve radical reductions in noise and air pollution to improve urban health and wellbeing.
Facts about the barrier
Built from wood, wool and featuring green walls of aromatic plants, the barrier has four main functions.
2m-high acoustic barrier reduces noise.
Low-noise fans draws in traffic fumes, natural filters extract dust and soil absorbs nitrogen which is harmful for customers, but a natural fertiliser
Green wall of plants supports both those pollution reducing functions, but also increases well-being.
Integrated benches for seating or areas for waiter stations increase functionality
The research team wants to hear from restaurants or bars that would like to have a free barrier installed. To contact the project, please use below form.