When vehicles are identified as a high emitter the monitoring system needs to be able to communicate directly with the driver, or the vehicle's owner. Here NEMO's research team shares some thoughts on how to effectively reach them.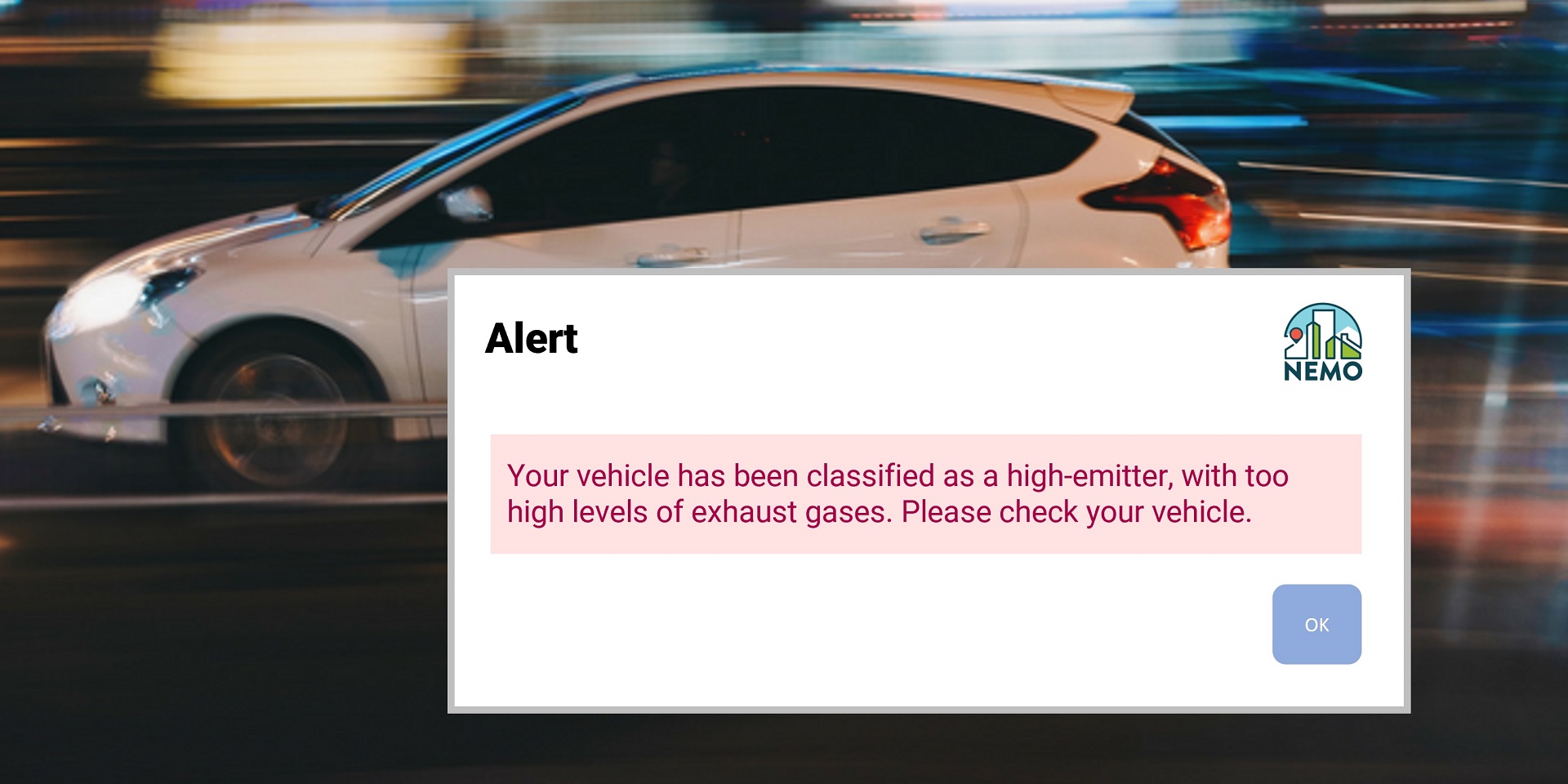 The NEMO project focuses on identifying high emitting (HE) vehicles, based on remote sensing devices. This can be vehicles with high noise levels or exhaust emissions above a certain threshold, either caused by modified or malfunction of exhaust systems. A high noise level can also be related to an aggressive driving behaviour, i.e., high acceleration with high engine speed. The final part of the system deals with the communication to the driver or hte vehicle's owner.
Here are some different ways of handling the communication:
The road infrastructure manager can access the Data Hub, to query all vehicles which have been classified as high emitters, to get statistics of types of vehicles, engine types, driving behaviour, etc.
The owner of the vehicle (based on reading of the licence plate) can receive a message by SMS, to be warned about this classification:
Such a message can be: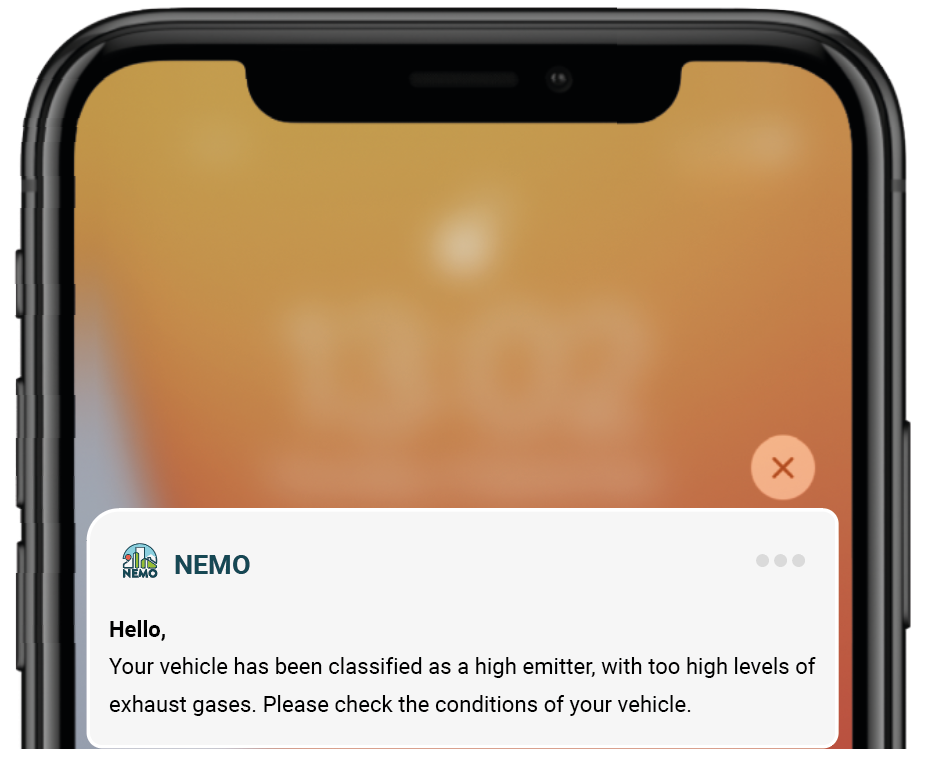 As an alternative, or addition to, an email can also be sent to the vehicle owner, such as shown here:
The owner can also be informed by a mobile app. Such an app can for example be part of a tolling system in a city, with variable tariffs depending on measured emission levels (real emissions and not type approved emissions).
A third option may be sending a message to a Variable Message Sign (or red/green light) that the vehicle has been detected as a High Emitter, and thus are not allowed entering a Low Emission Zone (LEZ) in a city. Florence is an example of a city with such LEZ implemented and the NEMO system shall be tested within this city in 2022.

To find out more about NEMO's work with communication interface and visualisation, please contact Truls Berge at SINTEF.
Truls Berge
Research Scientist
SINTEF
truls.berge@sintef.no